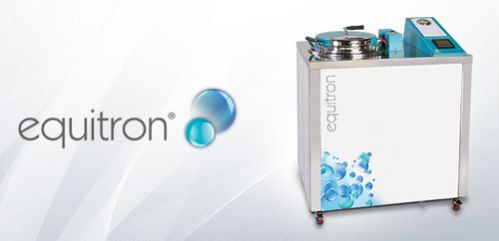 | | |
| --- | --- |
| Business Type | Manufacturer, Exporter, Supplier, Retailer, Wholesaler, Trader, Distributor |
Other Detail:
The Equitron Media Preparator is very useful for laboratories requiring 5-27 ltrs media / per day. Equitron Media Preparator eliminates all manual intervention's required in the process of preparing media & ensures accurate temperature control & uniformity which result in best quality media.
Media is poured directly in to a special container in the Autoclave, which also has a magnetic stirrer. The media mixes in this, the temperature rises to user settable sterilizing temperature, holds for the desired time, then cools rapidly to the media pouring temperature between 45 & 65ºC and then, without opening the Autoclave, the desired volume of media can be dispensed aseptically and directly onto petri plates - placed in a Clean bench - by an external peristaltic pump.

Applications :
Pharma & Biotech industries, Food research & quality assurance labs, Agriculture research & quality assurance lab, Health care & diagnostic labs, Veterinary diagnostic labs, Universities.

Equitron Advantages :
Prepares liquid media agar - 3~9 lit in #7415-09 & 12~27 lit in #7415-27.
It autoclaves/sterilizes & cools the media to user settable temperature within 60-110 minutes.
Separate large addition port provided for adding nutrient / blood.
Controls actual media temperature as temperature probe is kept immersed in media.
Media sterilization temperature range: up to 122oC.
Media dispense temp range: 40~80oC.
Online printing to DMP printer with complete cycle information & temperature readings.
Read More...
Specification & Ordering Details
Model
Product
Capacity
External Dimension
L/W/D in mm
#7415-09
Media Preparator cum Autoclave
9 Ltr
750 x 650 x 500
#7415-27
Media Preparator cum Autoclave
27 Ltr
1055 x 665 x 106
#S4305-70
Peristaltic Pump
--
200 x 200 x 250
#S1104-50
Raw Water Filter
--
280 x 160 x 250
#S4305-12
Booster Water Pump
--
--
#S3101-53
Media Container
9 Ltr
--
#S3101-54
Media Container
27 Ltr
--
Looking for "
Media Preparator Portable Autoclave

" ?